We are excited to announce our new 360 photo booth experience! The 360 booth features a platform with an up to 4 person capacity, and a camera mounted on a rotating arm. The setup can take photos, videos, or make Boomerangs or GIFs, and then send the final product to the users phones or email.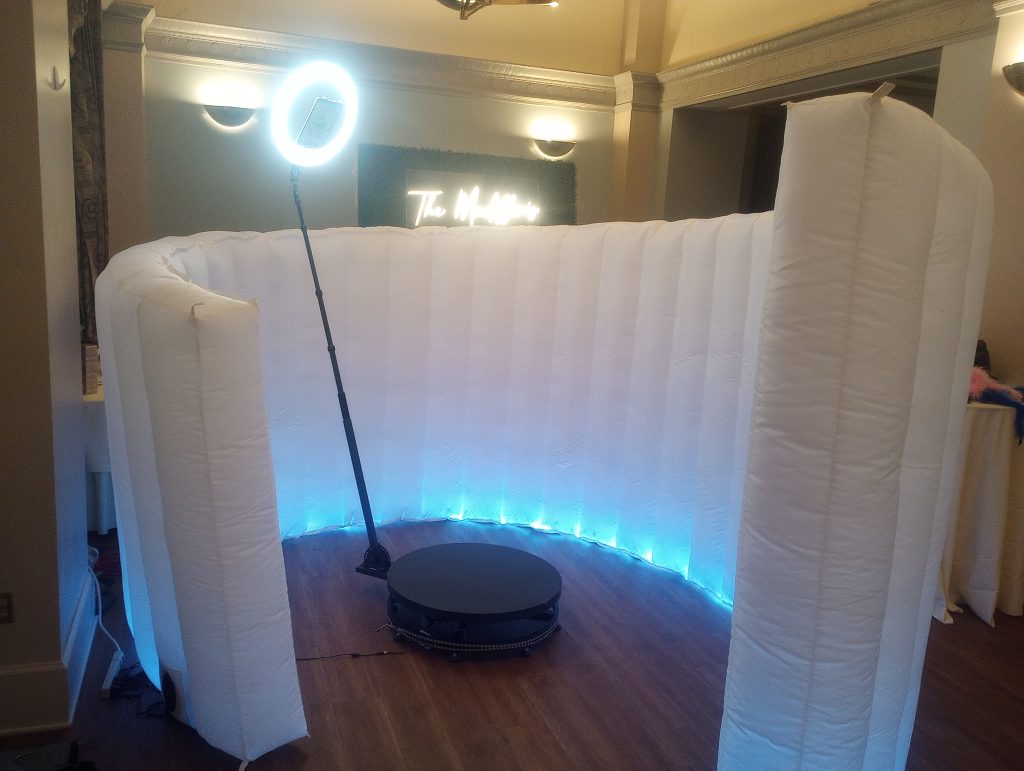 The 360 Booth Experience
Guests stand on the platform, and a full-time attendant will help guests stand and situated themselves on the platform (always checking to make sure toes and heals on in!). Once on, the attendant will ask if they'd like to do a photo strip, video, boomerang, or GIF, selects that option for them, and starts the camera and light spinning – the platform stays still (probably the most common apprehension of those who haven't used one before!) Once the session is over, the guests are helped down if needed, and the attendant will send the photos or videos to a provided cell phone or email address.
What Does it Cost?
Our 360 Booth is one of the most affordable options in Dayton and the Miami Valley. Our most common rental is for four hours, and $695. We have a 3 hour minimum for Saturdays ($595) and a two hour minimum ($450) on other days of the week. Additional hours are $100 each. The optional Inflatable LED enclosure is $100.
Contact us today to get this awesome new option booked for your next event!